We are proud to be one of the GCMA's Official Suppliers, supporting the association and you, its members, in encouraging and developing participation in the game of golf and a working collaboratively and creatively towards a bright and sustainable future for the UK golf industry.
The GCMA aims to provide its members with technical knowledge and advice and to deliver a wide range of education and professional development opportunities. We are delighted to be making a contribution to this education programme, in person at club level and on a national level through the GCMA's wide ranging activities.
You can read all about our ethos and approach in this article published recently in your member magazine.
I invite you to connect with me on LinkedIn and arrange your free consultancy visit to find out more about what sustainable golf course maintenance looks like in practice and how working with us will benefit your club and customers.
Please contact me on 07966 786743 or email me at kerr.hunter@symbio.co.uk. My team and I look forward to meeting you soon.
Click here to discover more about Symbio and the services that we offer.
Best wishes,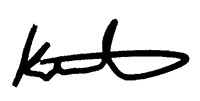 Kerr Hunter BSc (Hons), Business Manager, Symbio